Renting vs buying a condo: benefits of a rental condo
25 August 2022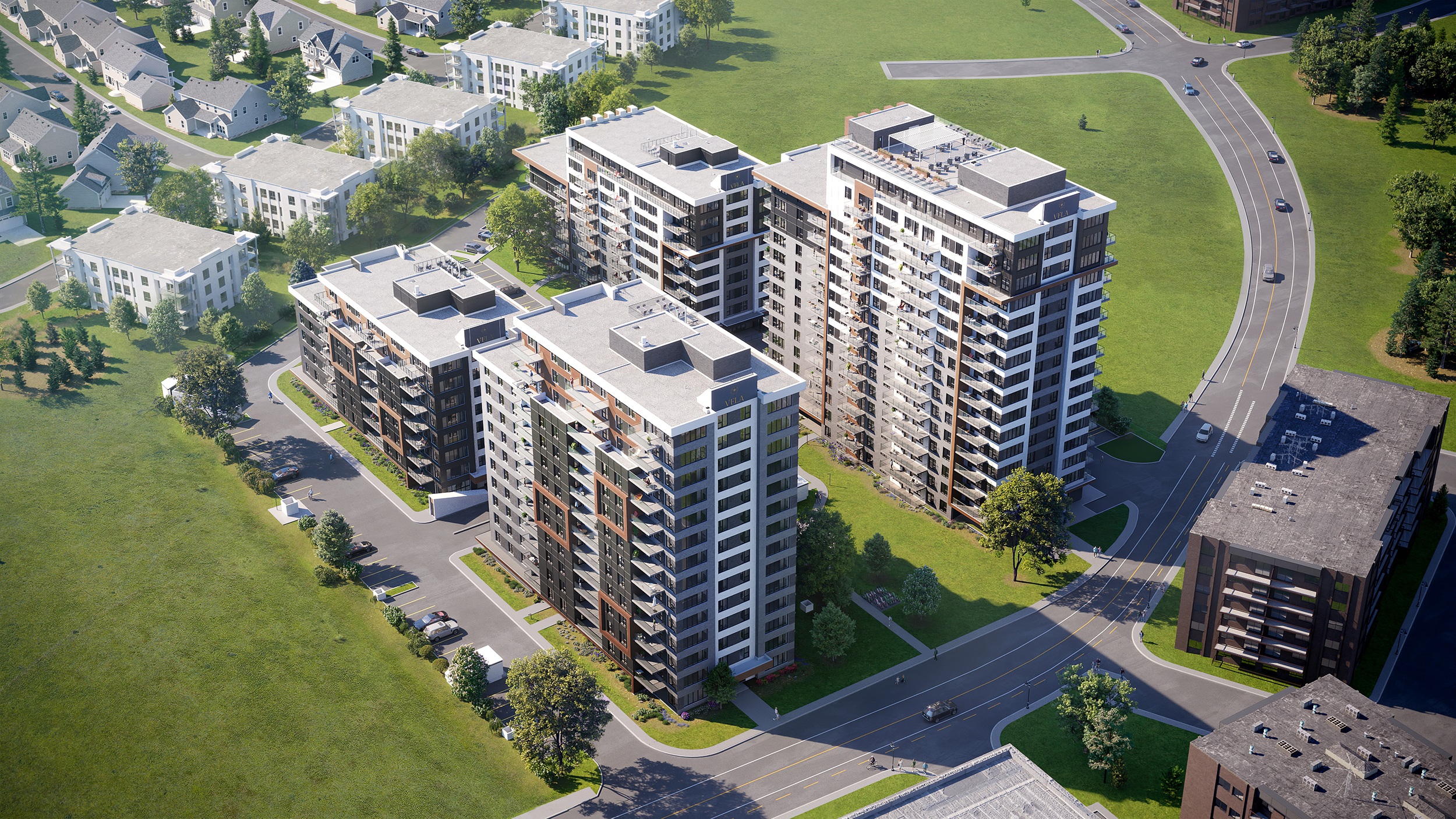 Are you interested in a condo? If so, you probably know that you have 2 options: buying or renting a condo. Buying a condo involves a down payment, a mortgage, condo fees and responsibilities. The advantage is a profit on resale, when the market is in your favour and you plan to stay for a […]
Are you interested in a condo? If so, you probably know that you have 2 options: buying or renting a condo.
Buying a condo involves a down payment, a mortgage, condo fees and responsibilities. The advantage is a profit on resale, when the market is in your favour and you plan to stay for a long time.
The rental condo offers the same practical conveniences as buying, but without the inherent costs and with the ability to enjoy cash flow. Similar to an apartment, however, a rental condo offers distinct advantages for active people.
Which one to choose? Let's take a look at the advantages of a rental condo and see if it suits your goals and lifestyle.
Finances: it's better to rent a condo than to buy one
Renting a condo means benefiting from all the advantages, without the inconvenience. No need to keep an emergency fund in case of unexpected repairs to your condo, no condo fees or property taxes (which can reach $800 per month).
Renting a condo also allows you to take advantage of the cash flow that is essential to the realization of your dreams or those of your family: collecting money for a project that is close to your heart, investing, allowing yourself to travel, putting more money aside for your children's education and saving for retirement suddenly become accessible. What a great life!
You are in control of your money on a daily basis and can devote it entirely to your desires and interests.
Rent a condo for the convenience and security, without the fees
Who doesn't like to enjoy extra benefits without the financial burden? A rental condo allows you to enjoy amenities within your complex, such as a fitness center to stay in shape, common lounges, game rooms and rooftop terraces to entertain family and friends in incredible comfort.

If you choose a new rental condo such as those offered at the VELA project, you will also benefit from increased security: secure access to the complex, surveillance cameras, indoor parking and elevators allow you to live in peace.
New rental condo: a perfect blend of comfort and freedom
The rental condo allows you to offer yourself a comfort that is not easily accessible in a house or a simple apartment: elegant and modern decor, high-end quartz countertops, superior insulation and soundproofing, abundant windows, vast storage spaces… why not spoil yourself when it is accessible?
In addition to enjoying a true little paradise, renting allows you to have a great deal of freedom. Occupancy is quick and the lease is uncomplicated. This flexibility is very much appreciated, especially when life is fast-paced and your head is full of ideas!
Renting a condo for the community and the area
Renting a condo in the VELA complex means being part of a small community where it is easy to socialize and find neighbors to help you in case of trouble.
The Vaudreuil-Soulanges area has everything to make you dream of living in the suburbs while remaining close to Montreal. Discover a growing and lively neighbourhood. The city of Vaudreuil-Dorion frequently organizes activities not to be missed!
Also, VELA's new rental condos are located near major centers and businesses, offering quick access to stores, restaurants and stores on foot or by bike.
A rental condo: the best of both worlds
The rental condo offers many advantages, without responsibilities or financial impacts. It offers a luxurious and comfortable environment in which to truly enjoy life. If you are elderly and wondering if you are better off renting than buying in your retirement, a rental condo is probably the best option for you.
The suburbs are calling and you are interested in a rental condo in the West Island of Montreal? Several condos are available at the VELA complex located in Vaudreuil-Dorion, in the western suburbs of Montreal. We are waiting for you!