Should you rent or buy in retirement?
9 August 2022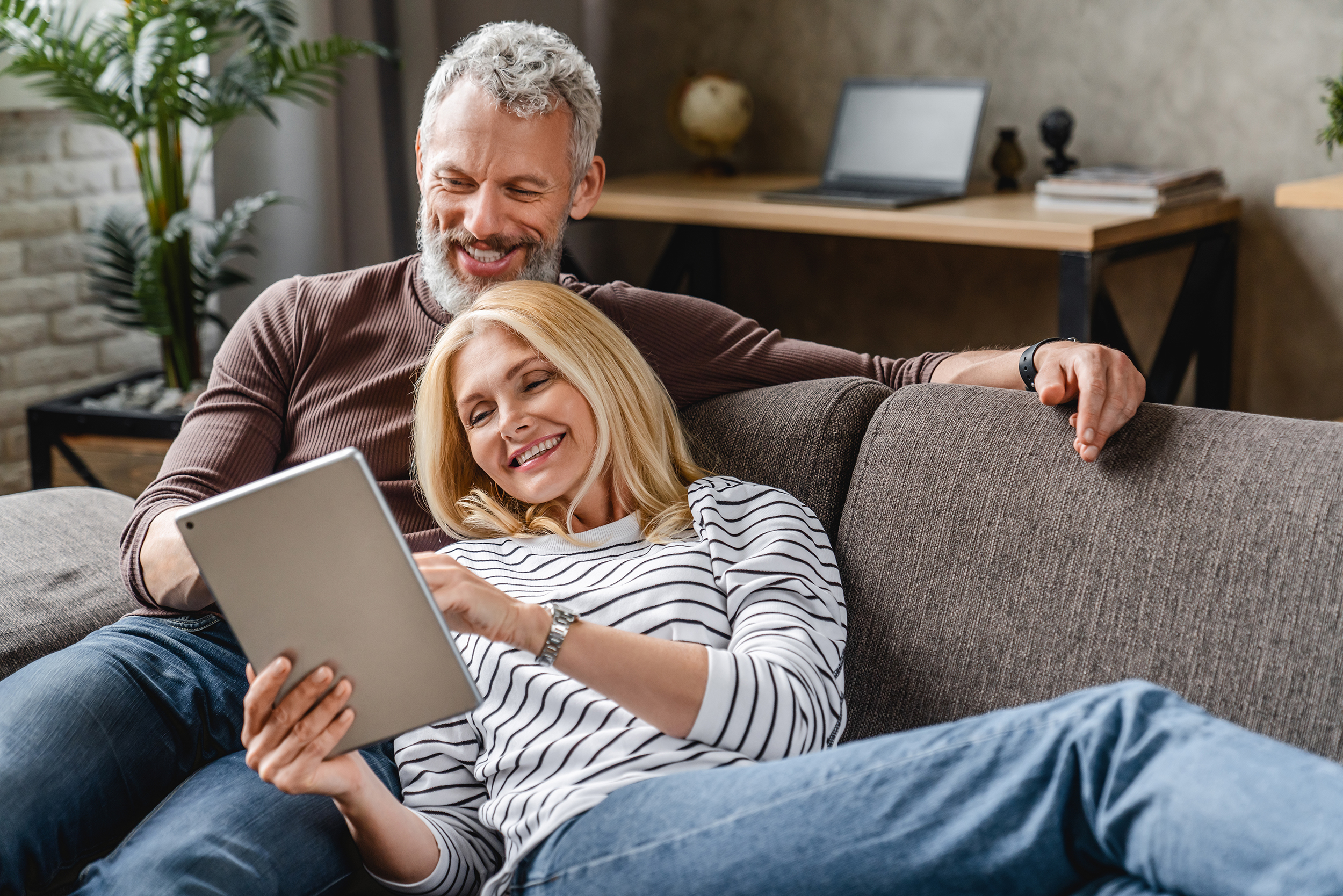 Kids are grown and even though you're excited about nearing retirement, you're probably asking yourself many questions: Should I sell the house that is now too big? What type of home would be best for me? Is it better to rent or buy in retirement? Renting is very advantageous for retirees for many reasons. Here are a few of them.
Financially, it's better to rent than to own after 50
As you get older and think about buying after 50, there are some financial aspects that can be more difficult to manage and cause stress.
An unstable real estate market
In the long term, buying a house ensures a profit. In the short term, however, the market can fluctuate greatly. If the market is in favour of buyers in the year you want to sell, you may get no profit or lose money when you need it most.
A couple in their 50s, 60s or 70s is well advised to rent to avoid unpleasant financial surprises that would be difficult to recover from.
Precious cash frozen
Selling the big house for a small one offers little cash for fun. By renting, a couple can use the sale proceeds to make long-awaited retirement plans at a time when income is greatly reduced.
Financial contingencies
Renting allows a clear retirement budget to be established and adhered to, unlike buying, which brings with it financial contingencies. Essential repairs can occur when you least expect them and when you can least afford them.
Renting in retirement saves time
In retirement, you want to enjoy life. Whether it's starting a new hobby, learning to play an instrument, visiting family more, or volunteering, you want to be able to do it without restriction, as you see fit.
Being a homeowner comes with its own set of time-consuming responsibilities. For example, mowing the lawn, replacing faulty equipment, making minor repairs, shovelling in the winter, and maintaining the pool. By renting in retirement, you don't have to think about it anymore. You simply enjoy life and can focus on what really matters to you.
Renting in retirement gives you more freedom
Retirement is a time in your life when you don't want to plan everything. Renting instead of buying allows you to make more spontaneous decisions and makes it easier to implement them. Do you want to go on a trip on a whim? You can easily do so without worrying about the surveillance of your home while you are away. Want to be closer to family after your lease is up? That's easy as pie compared to selling a house.
What you lose in terms of control over renovations, you gain in terms of freedom of movement and decision-making. An easy choice to make!
Renting a condo gives you a host of amenities
There are more rental housing options than you might think. For example, have you heard of the rental condo? Not only is it as good for your finances, time, and freedom as a rented apartment, but it also offers many significant benefits in retirement:
● A gym for a healthy lifestyle
● Rooftop lounges and terraces to escape to your home
● Game rooms for fun and entertaining
● High security for unmatched comfort
● A community to socialise
Renting a condo is like being on vacation year-round!
Interested in renting in retirement? A rental condo may be the right environment for you
If you think that it is better to rent in retirement, take a look at the superb new condos of the VELA project located in the heart of Vaudreuil-Dorion. We're sure you'll fall in love with the apartments, the neighbourhood, and the common areas!